Nuestro Campamento de Aventura es ideal para la
preparación de competiciones
 (e.g. 
GS Trophy
) pero también para
cualquier jinete de aventura
. Te preparamos en la
navegación off-road
(BMW Motorrad Navigator así como soluciones de navegación con teléfonos móviles),
en la mecánica
(lo básico que necesitas en tu viaje) y te damos los consejos y trucos para
prepararte físicamente
para la próxima aventura. Puedes venir con un grupo de amigos o solo y unirte a un grupo.
El Campamento de Aventura           1.990,00 €
Incluido en en el campo de entrenamiento de aventura de 6 días:
6 días / 4 días de entrenamiento off-road
5 veces bed & breakfast
5 almuerzo
3 EPA cenas especial
entrenamiento off-road en Enduropark Andalusia
taller de navegación (aplicación para teléfonos móviles y Navigator 6)
entrenamiento en la vida real en senderos y cruzes de ríos.
análisis y de-brief (interrogar)
4 días R1250GS/F850GS + petrol
EPA goodie
Gasatos adicionales: Todos los servicios que no están incluidos en el capítulo de precios del tour, incluidos como vuelos, traslado al aeropuerto, algunas cenas y propinas.
An adventure trip requires more than just solid off-road skills. That's why we specifically designed our adventure rider training, it takes you to the next level! Improve your technical riding skills, learn how to tow away your bike when you get stuck on your adventure ride, improve your navigation skills and get the mechanical basics to fix all minor issues on your oncoming trails (e.g. fix a puncture, repair engine case damage).
Itinerary:
Day 1 Arrival and Welcome briefing
Day 2 Training @ EPA (Advanced rider training)
Day 3 Mechanical workshop (plug a puncture, use cold metal to repair an engine case etc.) and Navigation Workshop.
Day 4 Sand / loose gravel riding and long uphills and downhills.
Day 5 Full day adventure ride to practice what we learnt.
Day 6 Departure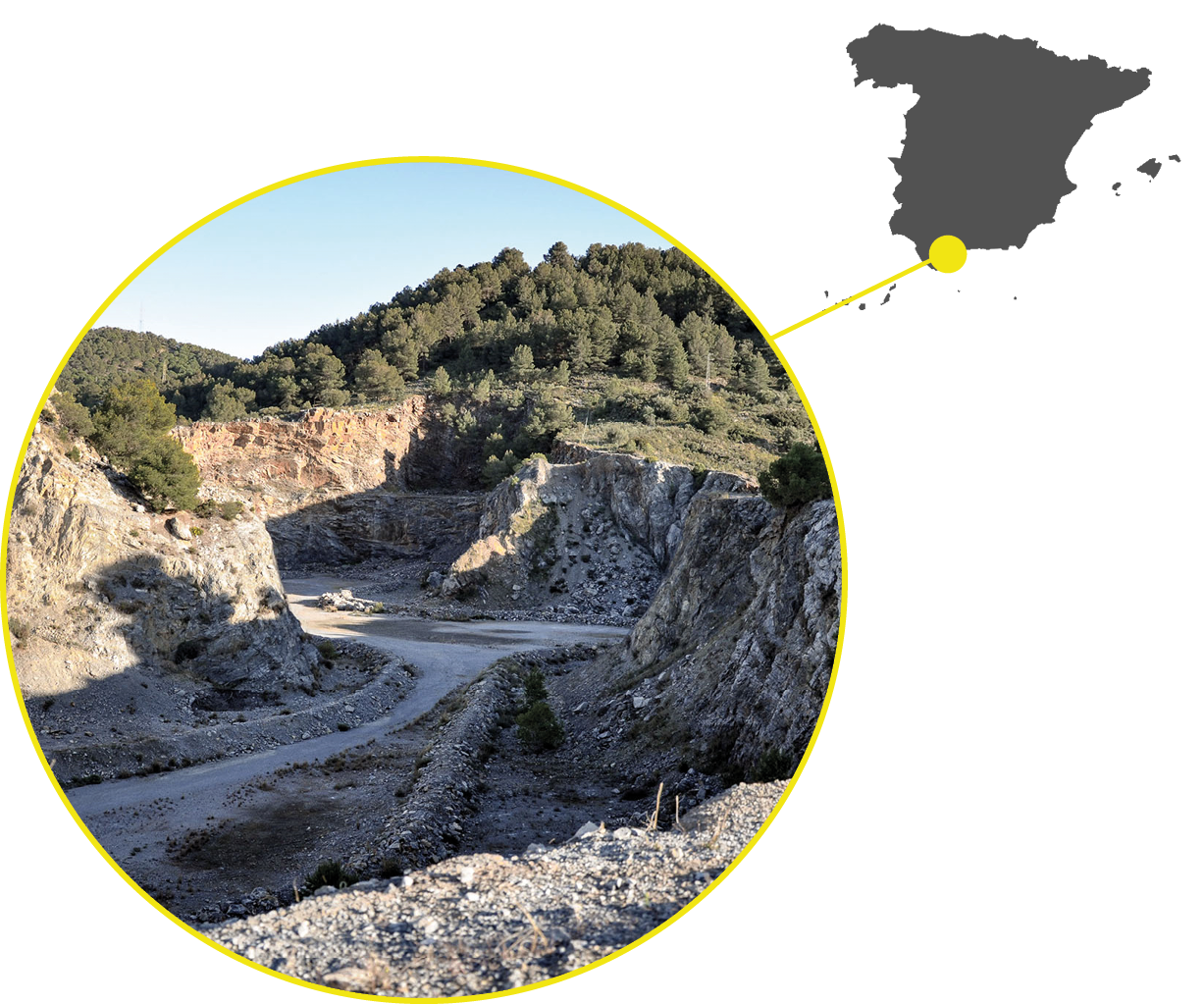 INICIO / FIN: Málaga, ESP SIGUIENTE AEROPUERTO: Málaga (AGP)
DURACIÓN: 6 días / 4 días de entrenamiento off-road COMIDA Y ALOJAMIENTO: 5 x B&B, Almuerzos en los días de maneja y 3 cenas especiales de la EPA
DISTANCIA TOTAL: 500km – 800km DISTANCIA DIARIA: 100km – 300km
PERFIL DEL TOUR: 70 Off / 30 On SKILL LEVEL: Moderado / Experimentado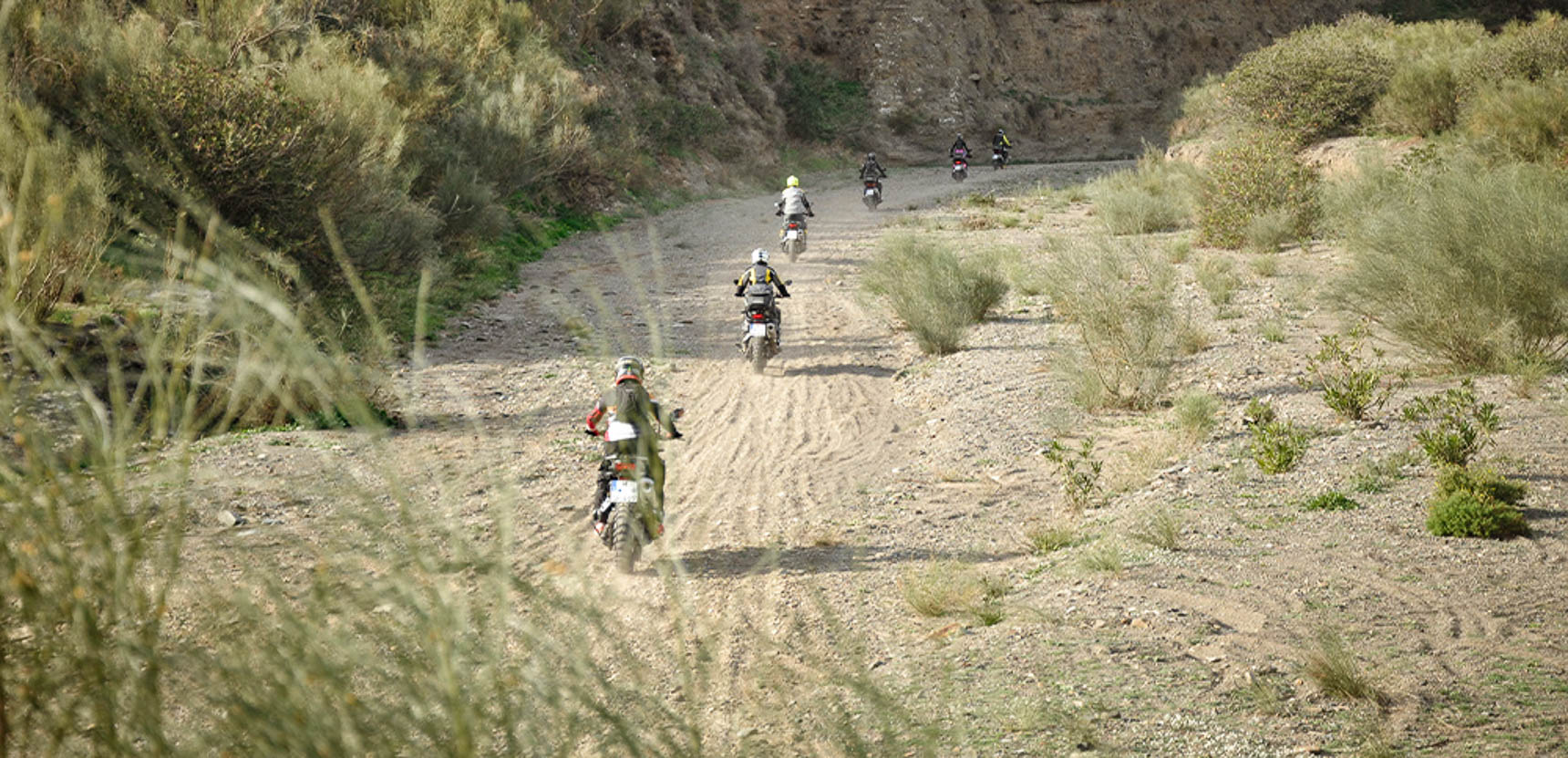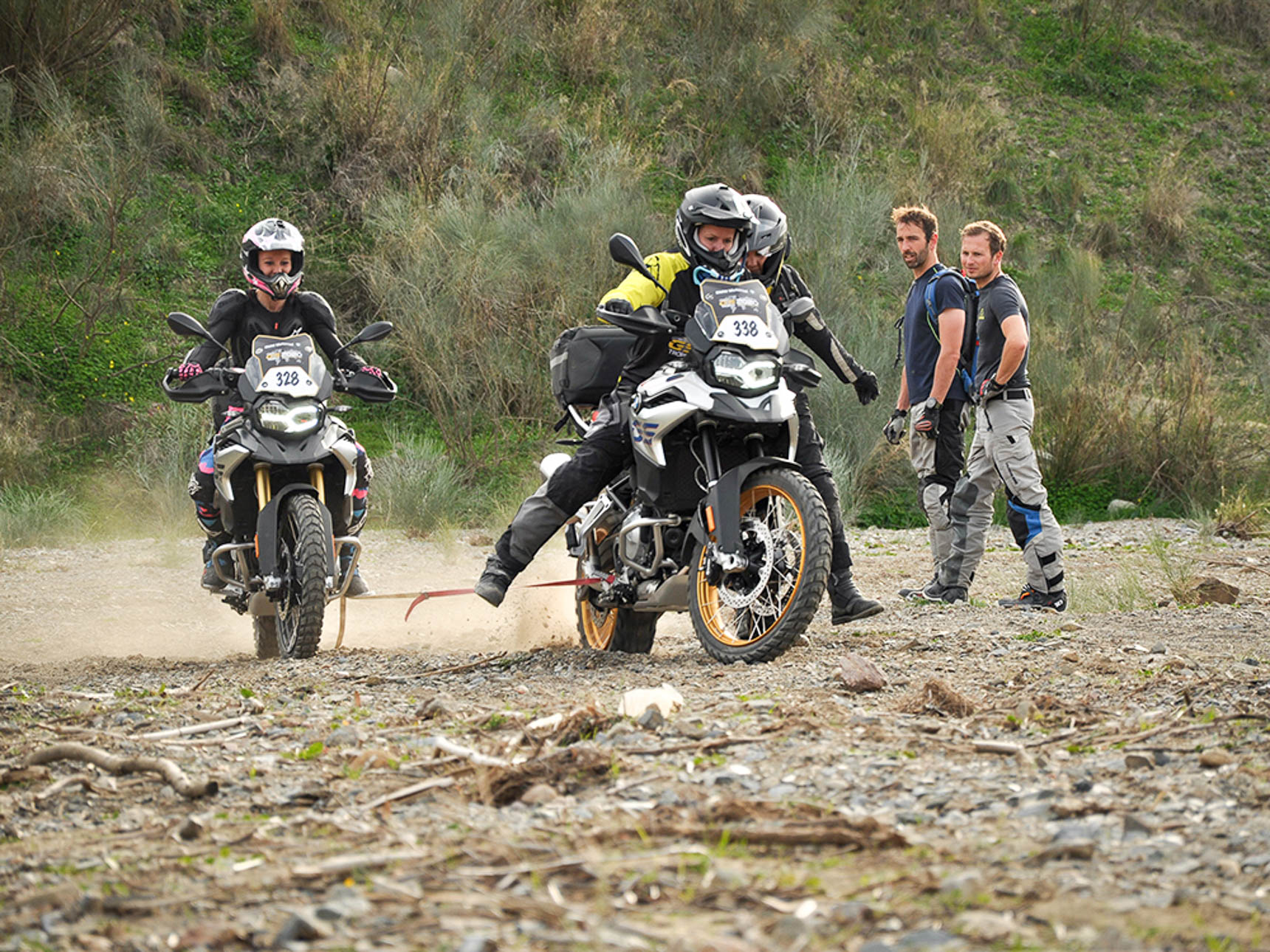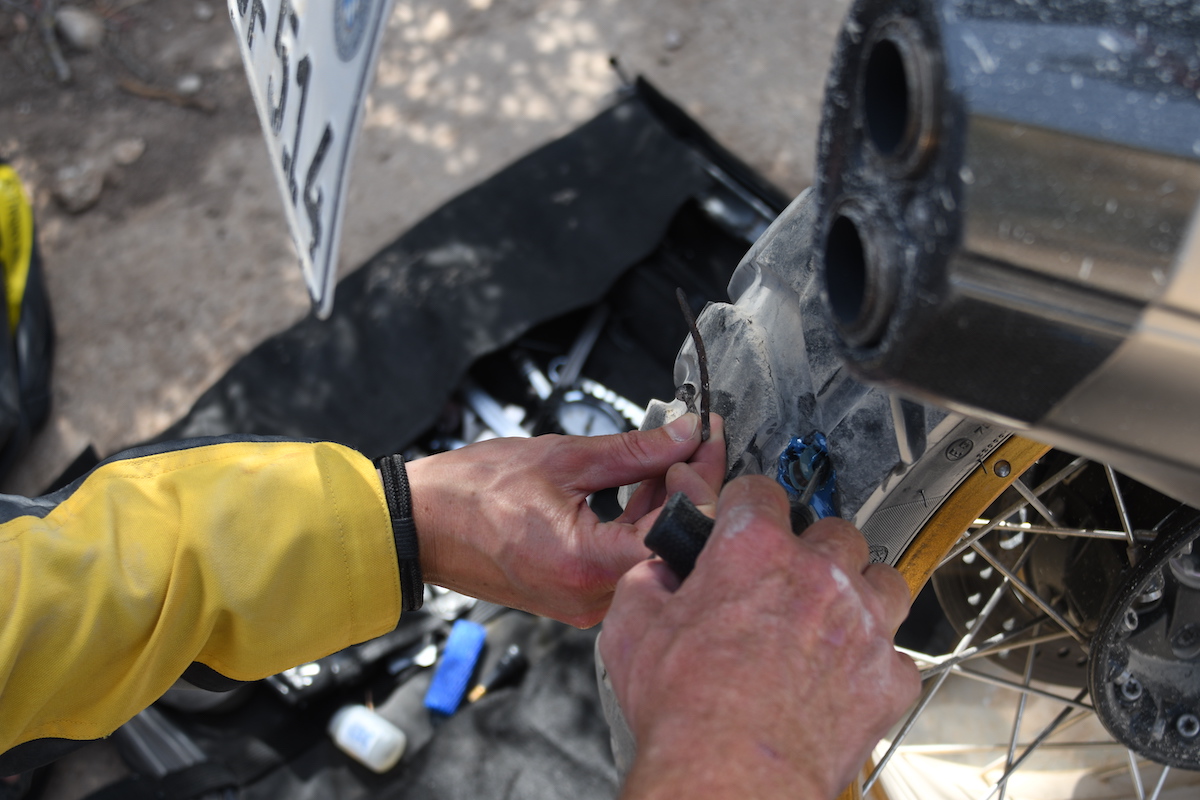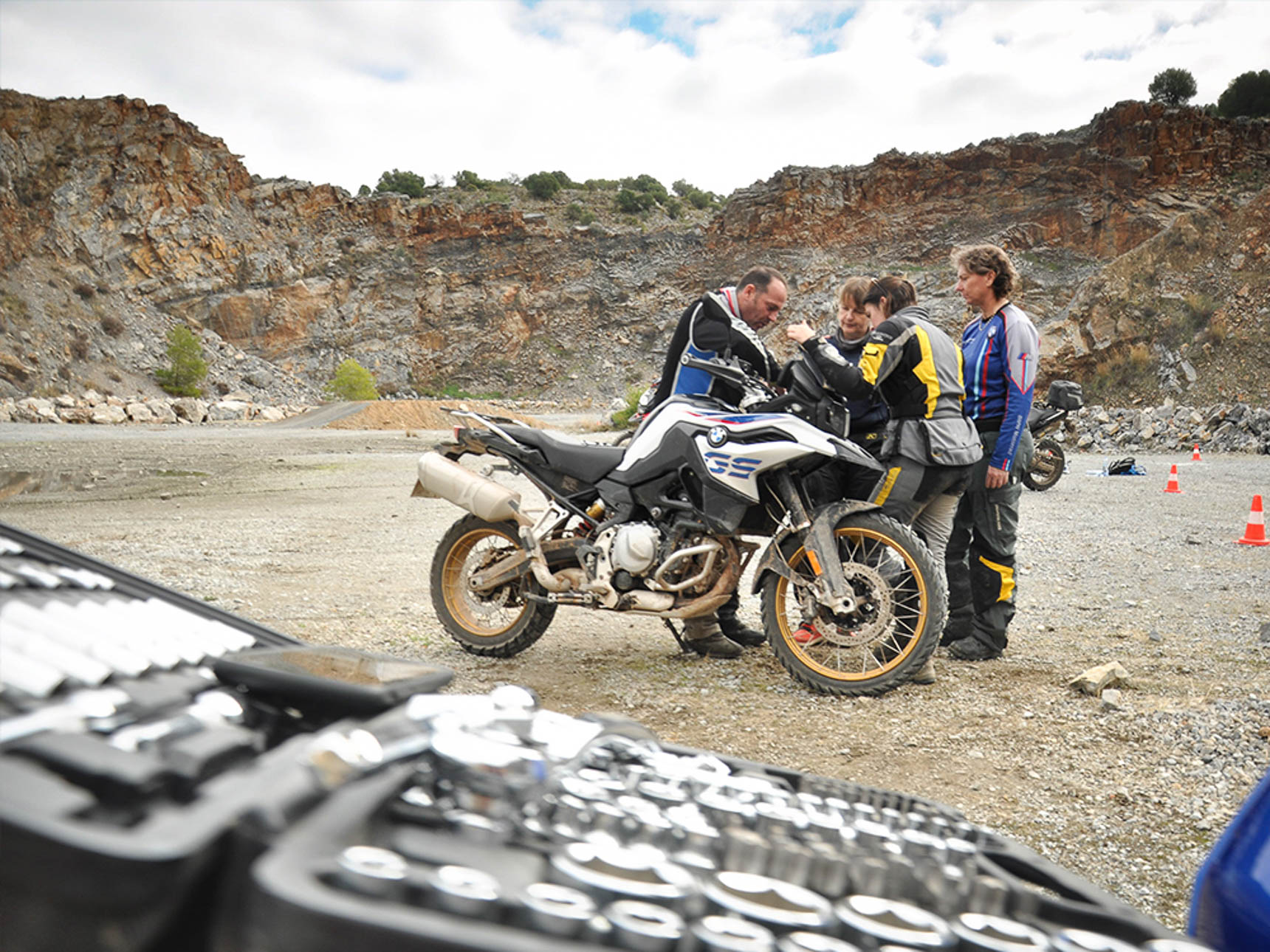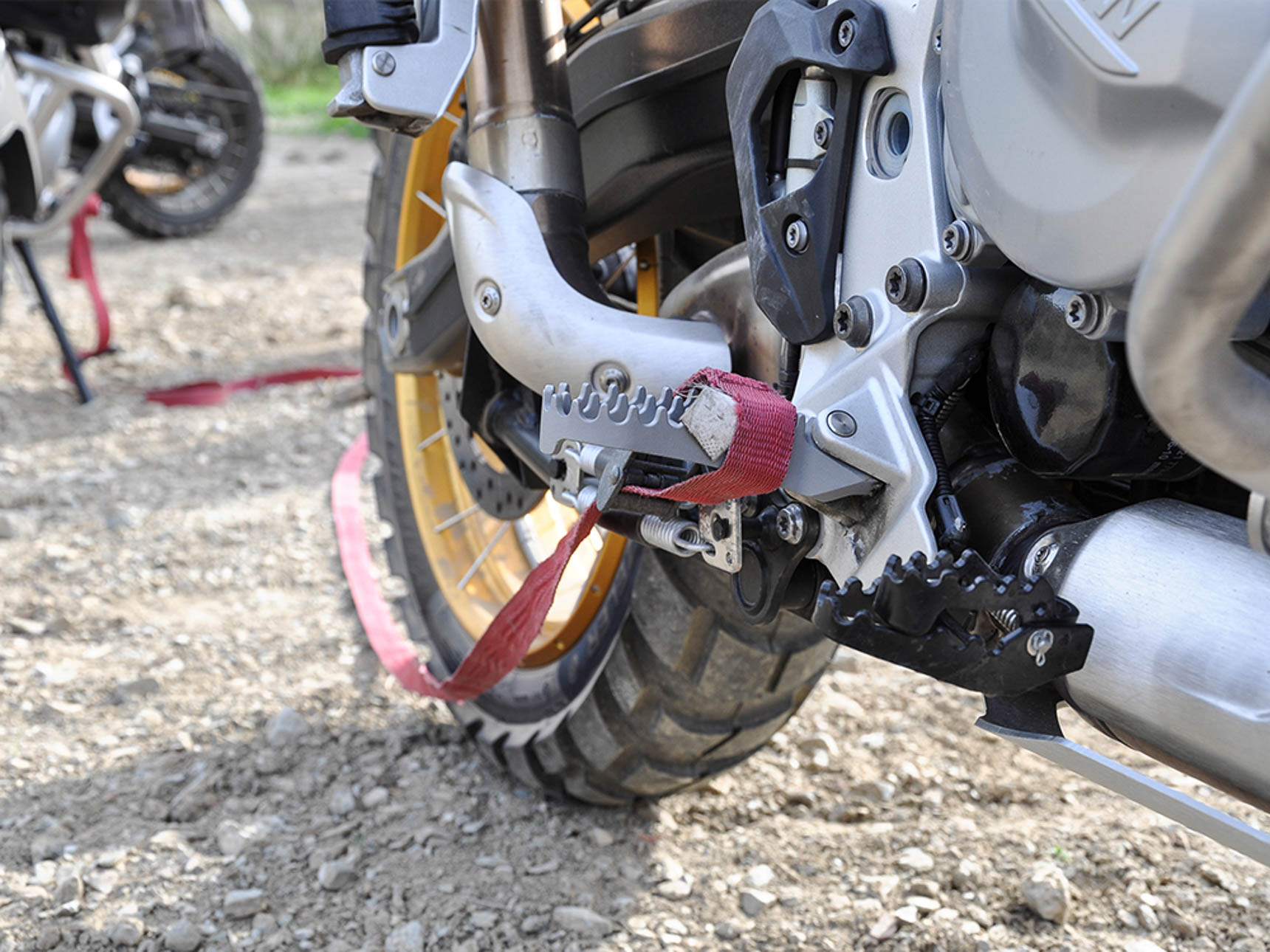 Reserva de fechas del tour
No Events on The List at This Time