Follow the Trails
Destination: Mongolia


THE ORIGINAL FOLLOW THE TRAILS OF THE INT. GS TROPHY 2018 – TOUR
Follow The Trails of the GS Trophy 2018! Hop on a true BMW Motorrad GS Trophy 2018 motorcycle and ride through the rough landscapes of Mongolia. Get the most out of you and your bike while exploring amazing landscapes and the authentic Mongolian nomad lifestyle. No matter your skill level or experience, if the spirit of GS is inside of you, we have the ultimate adventure for you! Our certified instructors will guide you along the way and turn this riding experience into a true challenge! Just a few days after the epic GS Trophy, it will be your turn to embark on this unique journey.
The Ride
The GS Trophy tracks are still a mystery – you will have to prepare for riding either in the Mongolian Altai, along the Trans-Siberian-Railway or through the Gobi Desert.
In any case we will start the trip in Ulaanbataar, the capital of Mongolia. Our journey will take us along several major landmarks of history's largest empire. We will pass white cliffs with their pastel coloured, hilly landscape, see meditative rock formations and ride through desert before flying over the Mongolian steppe on our BMW GS Bikes. Harsh climate, vast landscapes and incredible riding will challenge us during our week as we follow the trails of the GS Trophy 2018.
A life changing adventure is waiting for us in central Asia! Our limits will be tested and great teamwork will make this an epic off-road journey!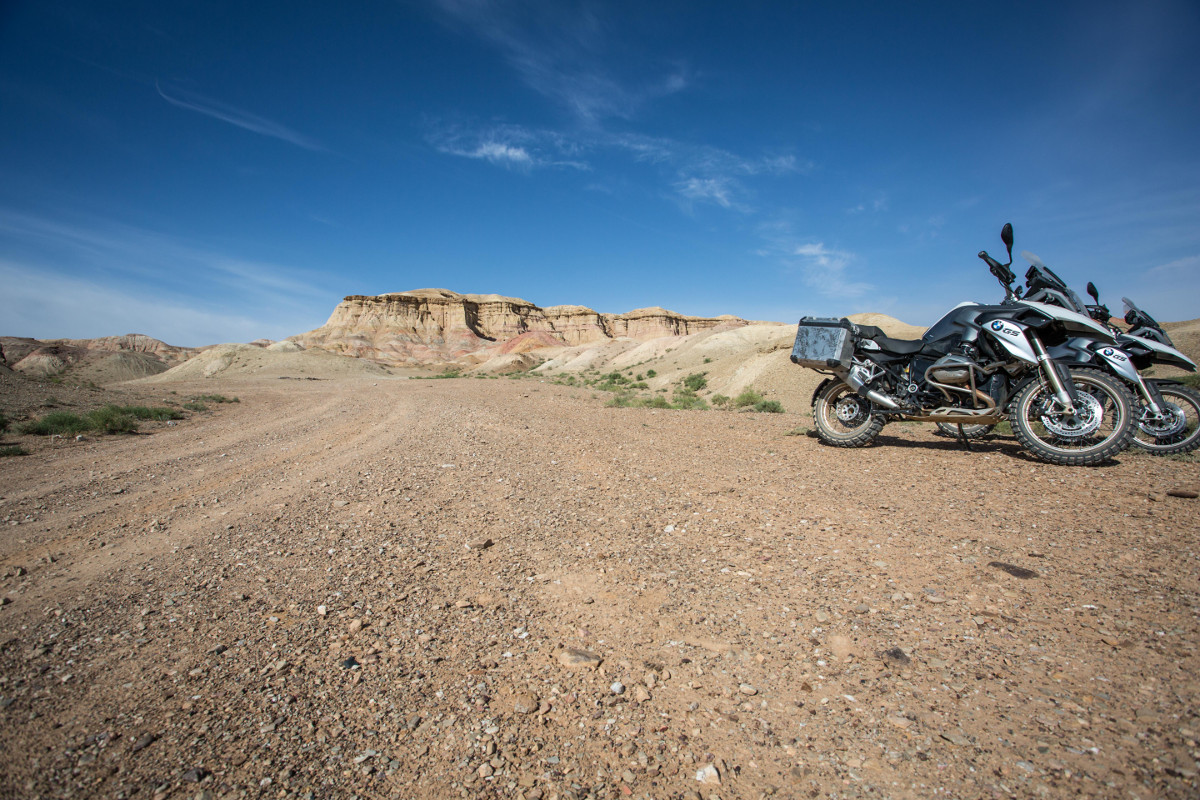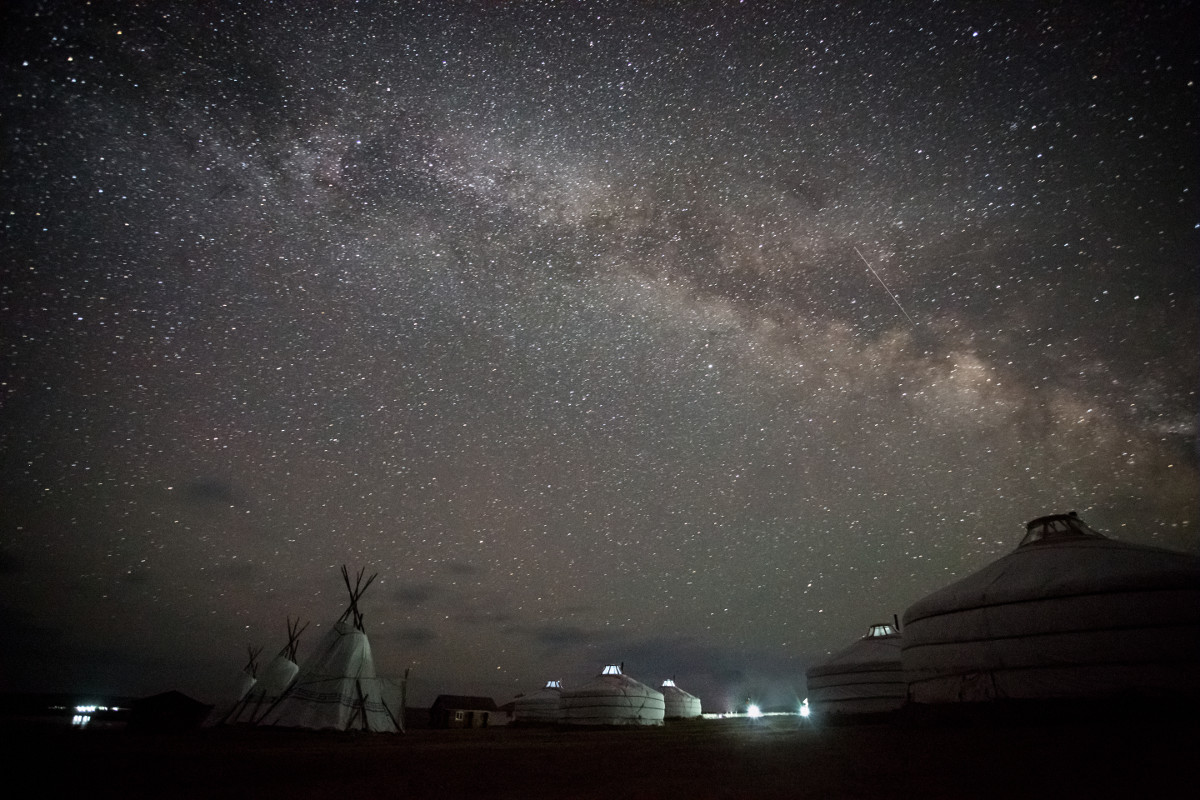 Accommodation – The Yurt Camps
Dive into the true Mongolian spirit. Be part of the authentic nomadic lifestyle and discover the camps with their original yurts. We will find overnight accommodation in the GS trophy camps, where official competitors sleep along their journey. The traditional felt-lined yurts give a glimpse into central Asian culture and the authentic nomadic lifestyle this region is world-famous for. Travellers can choose to book an individual yurt or share one with fellow riders.
Breakfast and dinner will be served at the camp, giving you a once-in-a lifetime opportunity to take in this traditional culture and the stunning natural environment of the Yurt Camps.
Start/Finish: Ulaanbaatar
Next Airport: Chinggis Khan International Airport, Ulaanbaatar
Duration: 8 days / 6 riding days
Accommodation: Yurt camps of the GS Trophy 2018
Group size: max 24 participants per group / 8 participants per Offroad Instructor
Requirements: complete off-road riders gear, good off-road riding skills
Highlights: Desert, Mongolian steppe, Yurt stay, Altai mountains
Distance: total of 2200km / daily distance between 250 – 400km
Route: The route mainly on the tracks of the GS Trophy 2018 and can differ in some sections. There are different skill levels available.
Tour profile: 85 – 90 % high demanding off-road trails
Skill level: high demanding off-road tour, both physically and mentally
Tour Schedule:
The original Follow The Trails Tour of the GS Trophy 2018 remains a mystery until your arrival in Ulaanbaatar.
Prepare for high demanding off-road riding and harsh temperature changes.

This gem located in between Russia and China will get the best out of you and your motorcycle. Gravel roads and vast, untouched landscapes will take your breath away. Night and day temperatures can differ up to 30 degrees and rough land will ask for pure concentration on your bike. So pack warm clothes and take on the challenge.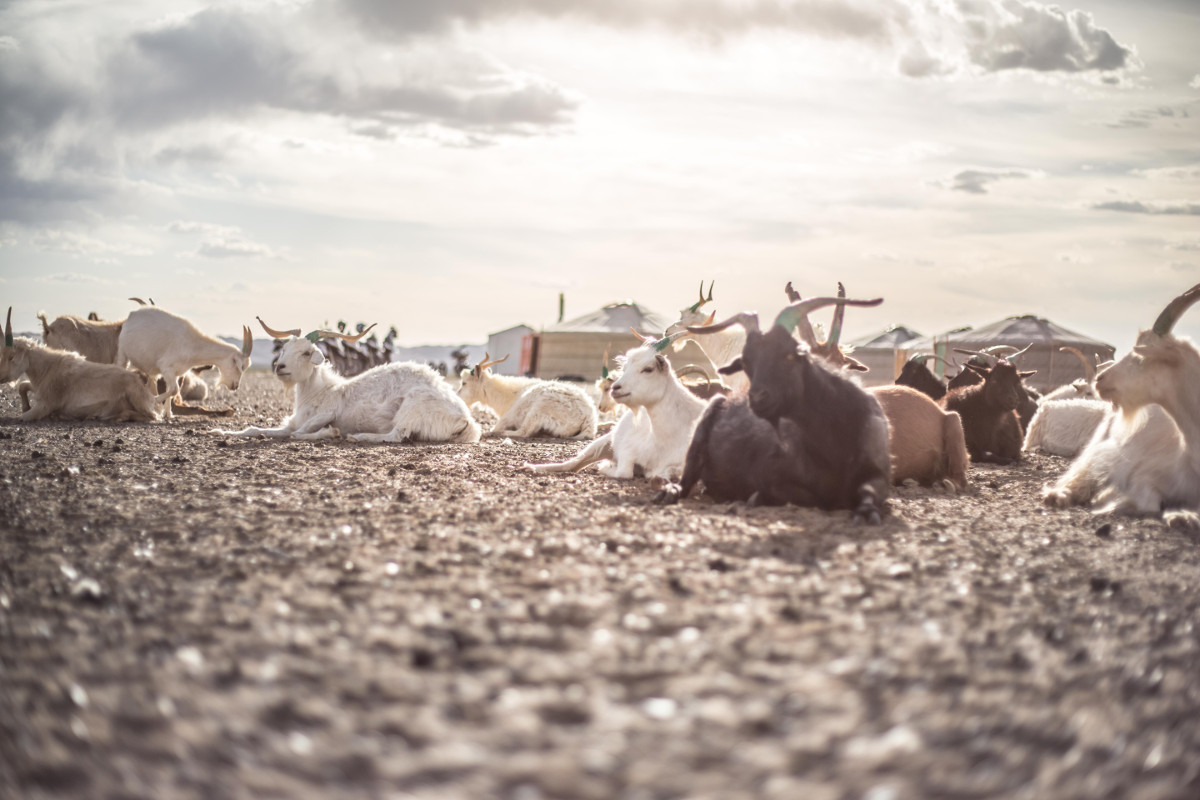 Cultural Contrasts!
Discover the homeland of Ghengis Khan and its multifarious culture. With 3 million inhabitants in a country as big as Alaska, there is loads of territory to discover on your bike! This Landlocked country in central Asia has been ruled by nomadic empires for centuries. The most popular emperor, Ghengis Khan, founded the Mongol Empire and his legacy endures to this day. Apart from this cultural heritage, Mongolian life is formed more and more by modern technology and invention. Traditional lifestyle goes hand in hand with modern innovations which becomes very clear in the hectic capital of the country, Ulaanbaatar.
Ulaanbaatar is home to almost half of the country's population while the other half inhabits the sparse land and the steppes that cover the rest of the country. Once you leave the rural area around the capital with all its traffic jams, traditional markets and cultural sights, a completely new scenery opens up in front of you. Instead of big city life you'll find rare wildlife: wildcats, wolves and wild horses will cross your path. The dense rural decor is replaced by vast, sparse landscapes perfect for you to get the most out of your GS bike.
A warm welcome!
Mongolia's nomadic culture presents an unparalleled sense of hospitality. For generations, natives have maintained the traditions of their nomadic ancestors. Locals will welcome you and their kind-hearted nature will turn this journey into an unforgettable experience. Get in touch with Mongolians authentic lifestyles!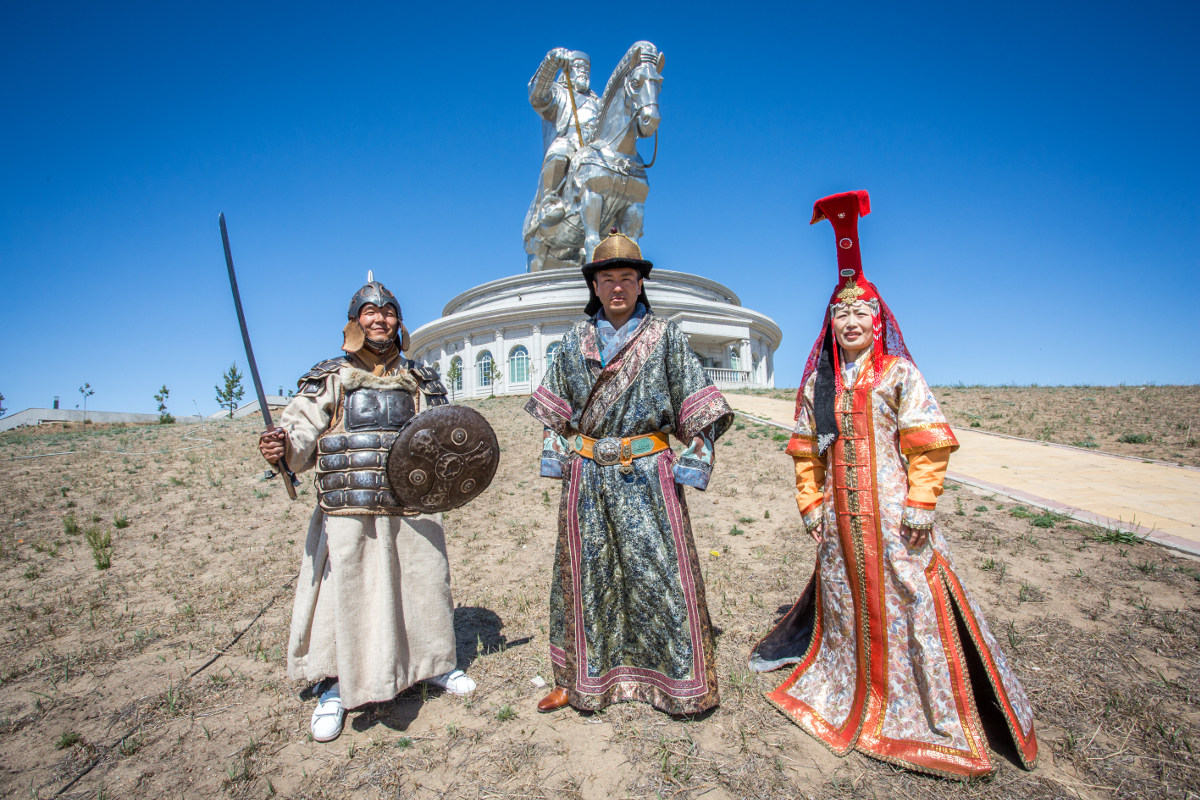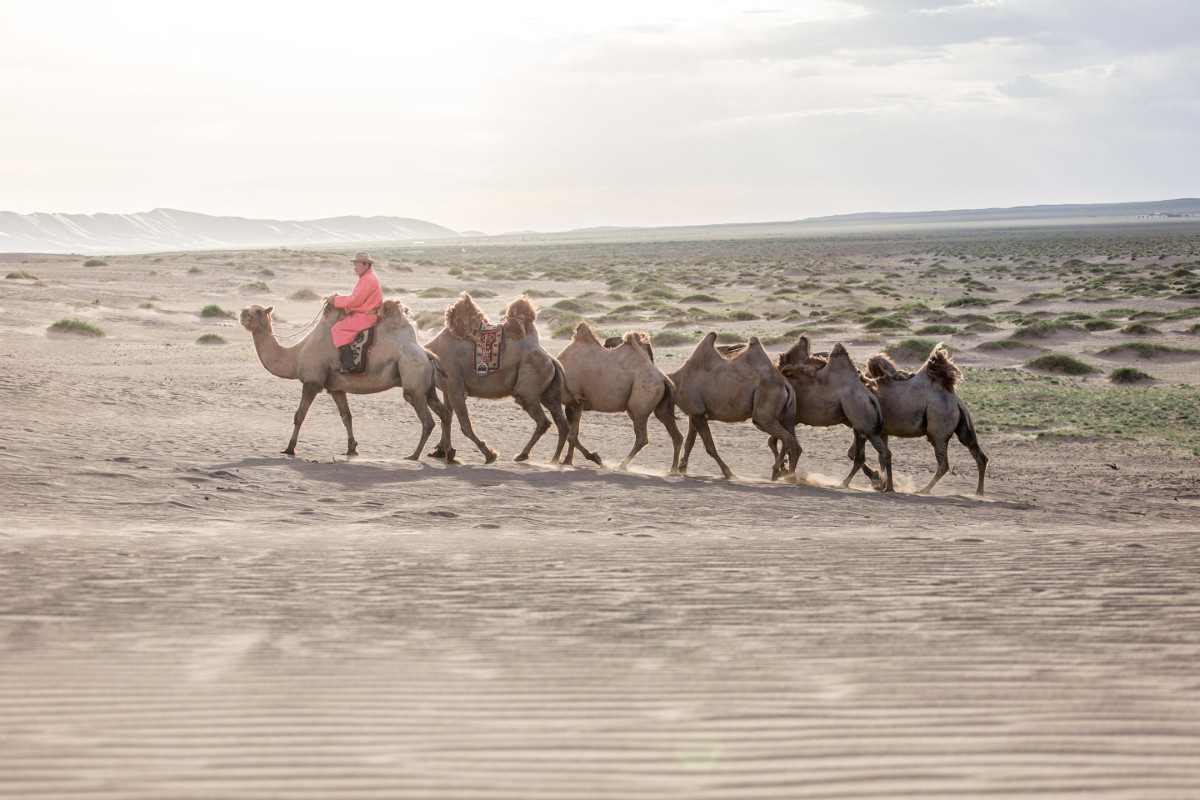 Endless steppes await you!
Get on your bike and explore the legendary Mongolian wilderness. Whether it is the Gobi Desert or the Altai Mountains – Mongolia's unique landscapes are a true treasure chest perfectly tailored for your GS ride. Over 30 percent of the country is covered by deserts and around 50 percent by steppes. Unlike what deserts are known for, the Mongolian territory is a vivid land: wild asses, camels, snow leopards and mountain sheep will line your way. Camel breeders are the cultural core of this vast land with its particular flora and fauna. Steppes, sand and mountains will challenge you and your bike and provide for a true off road experience.