On the Trails of the original Dakar and Merzouga Rallye
Are you passionate about the Follow The Trails Tours of the Int. GS Trophy and ready for the next challenge?
Then this gem – taking you along the original trails of the most famous Dakar Rallye – is made for you.
Hit off towards Algeciras, where the ferry is waiting for you and your GS bike, taking you right to Africa. Arriving in Tanger, we start this once in a lifetime adventure on our way to our first stop: Chefchaouen. From Guercif to the Sahara Desert we will ride on the old Dakar Rallye tracks through river beds and finally the desert before arriving in Merzouga. Here we ride on parts of the Merzouga and Touareg Rallye. This first part is definitely a tough and challenging ride, but it's worth it!
From the most southern point of our tour – Merzouga – we head north via the famous Boumalne Dades (Dades Gorge) and the Cascade d'Ouzoud, one of the most beautiful waterfalls of north Africa and the highest of Morocco. Continuing our tour, we stop in Ifrane before finishing in Málaga where the adventure started.
If you want to participate in an off-road training before this challenging adventure, you can choose from one of our Rider Trainings to prepare yourself for this kind of trip!
Please be aware that this adventure is only for experienced off-road riders!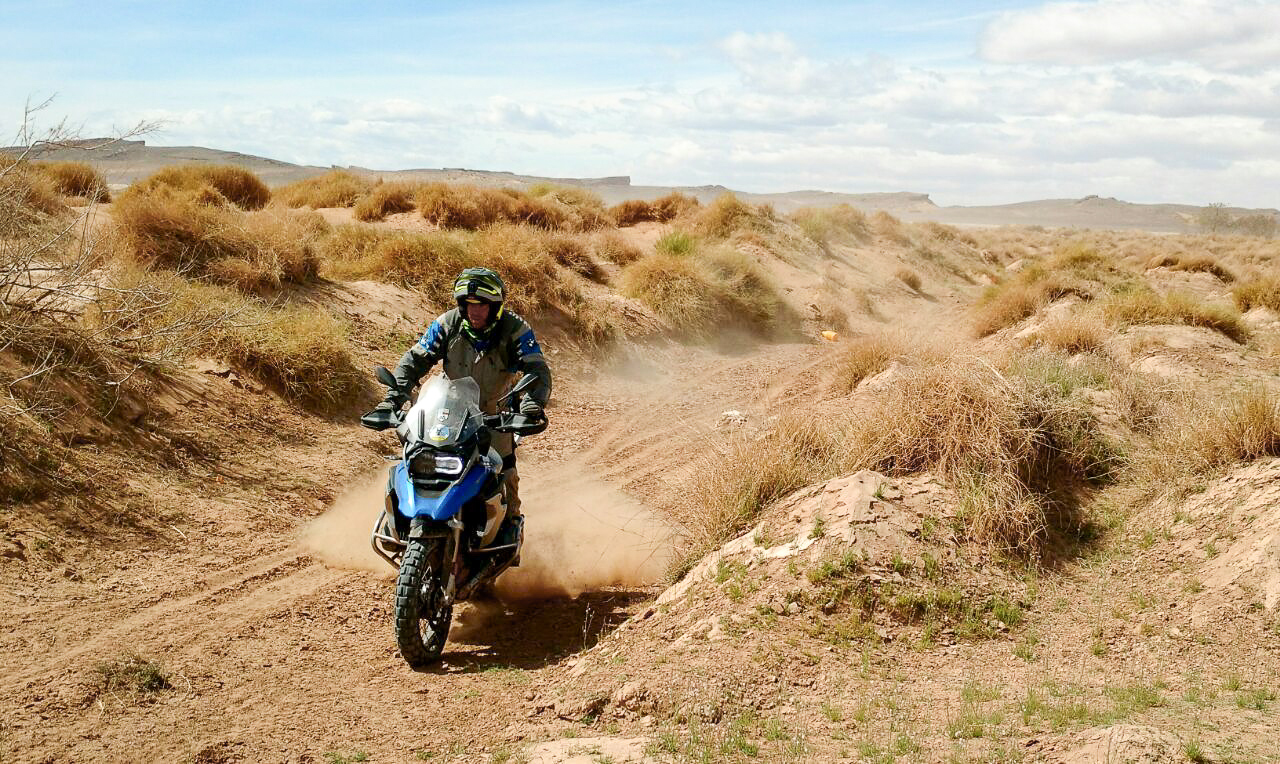 Moroccan Adventure         4.490,00 €
Included in the 11 day adventure:
9 days off-road tour
9 days R1250GS/F850GS + petrol
10 times bed & breakfast
10 dinner
11 days Offroad Instructor
Support vehicle (luggage transport, mechanical service car)
special EPA gift at arrival
Additional costs: All services that are not listed in the included tour price chapter like flights, airport transfer and tips.
Itinerary:
Day 1 Arrival
Day 2 Málaga – Chefchaouen
Day 3 Chefchaouen – Guercif
Day 4 Guercif – Errachidia
Day 5 Errachida – Merzouga
Day 6 The Dunes
Day 7 Merzouga – Boumalne Dades
Day 8 Boumalne Dades – Cascade d'Ouzoud
Day 9 Cascade d'Ouzoud – Ifrane
Day 10 Ifrane – Málaga
Day 11 Departure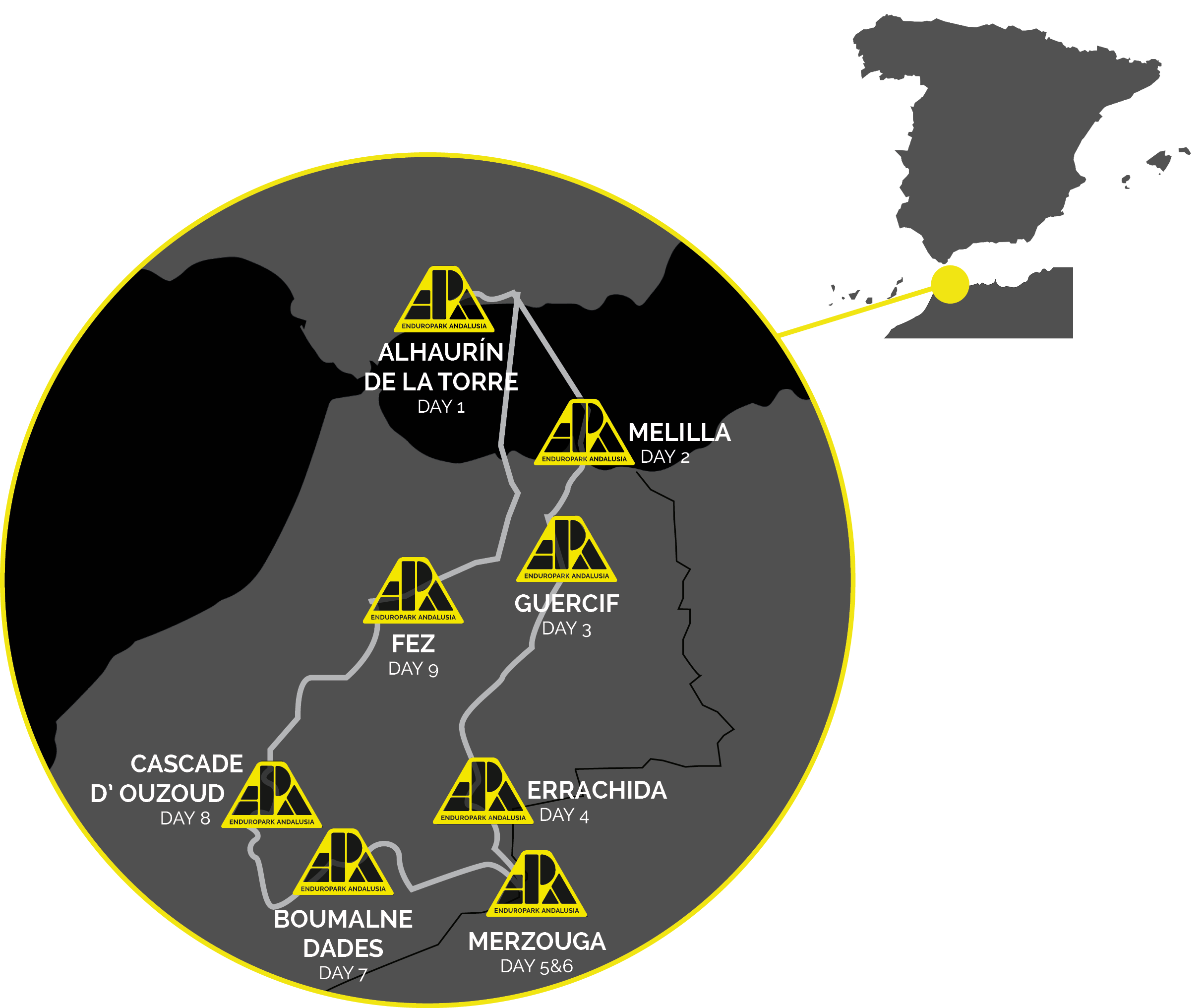 START / FINISH:
Málaga, ESP
NEXT AIRPORT:
Málaga (AGP)
DURATION:
11 days / 9 days riding
FOOD & ACCOMMODATION:
10 B&B / 10 Dinner
TOTAL DISTANCE:
2500km - 2800km
DAILY DISTANCE:
250km - 400km
TOUR PROFILE:
60 Off / 40 On
SKILL LEVEL:
Experienced / Expert