Train & Ride – Basic 2 days course
Our 2 Day Basic Training Course introduces you to off-road riding on big adventure bikes: The R1250GS is our favourite choice. Of course you can also join with your own motorcycle. Our goal is for you to become a confident rider on gravel roads and trails. We prepare you for your next adventure ride: This is the perfect preparation for riders whose dream it is to travel through any country off the beaten tracks.
In our Train & Ride course we will start the first day with a training day in our Enduropark. The second day consists of a riding day with section training. We ride an off-road loop through the Sierra de las Nieves and we will implement some challenges to practise your previously learnt techniques. Some challenges like small rivers and single trails will be new and always optional on this day.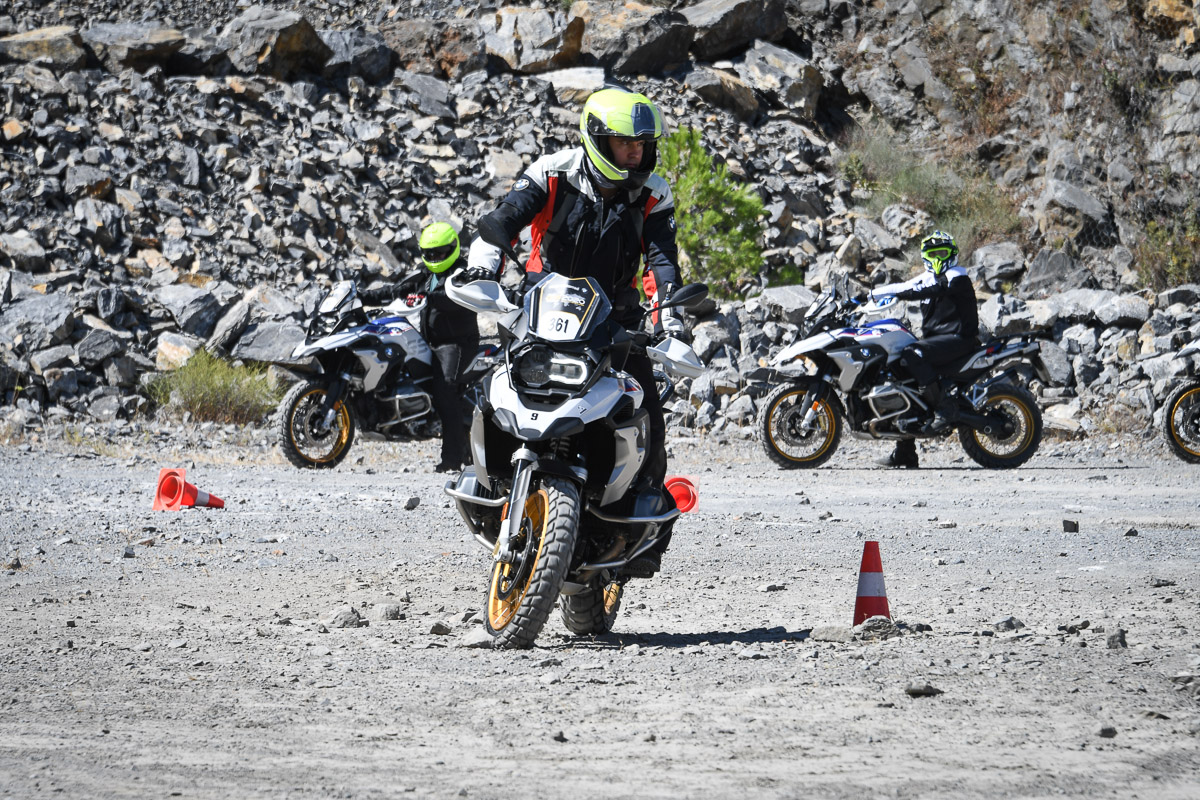 Train & Ride – Basic course              660€
Add a 3rd riding day to your training for        330€
Day 1 starts with slow-speed handling training at our Enduropark. You will practise the basics of enduro riding through slaloms, u-turns and braking. On Day 2 we will start with an off-road loop towards the Sierra de las Nieves. On this day we will add single trails, easy river crossings and small up- and downhills to complete your training that you are prepared for your next off-road ride.
Included in the 2 day Train & Ride
Off-road Training in our Enduropark.
Section training on the riding day.
2 Lunches.
R1250GS for 2 days + Petrol.
BMW IIA Offroad Instructor.
EPA goodie.
Additional costs: All services that are not listed in the included tour price chapter like flights, airport transfer, hotels and tips.