Off the Grid – Sierra Nevada
From the Mediterranean Sea into the Sierra Nevada! That's on the list for this adventure: Sheer joy of incredible dirt roads leading us to Granada, the heart of the former Moorish Empire! Get the chance to visit the famous Alhambra palace on day 3 and experience a breathtaking off-road riding day in and around the Sierra Nevada!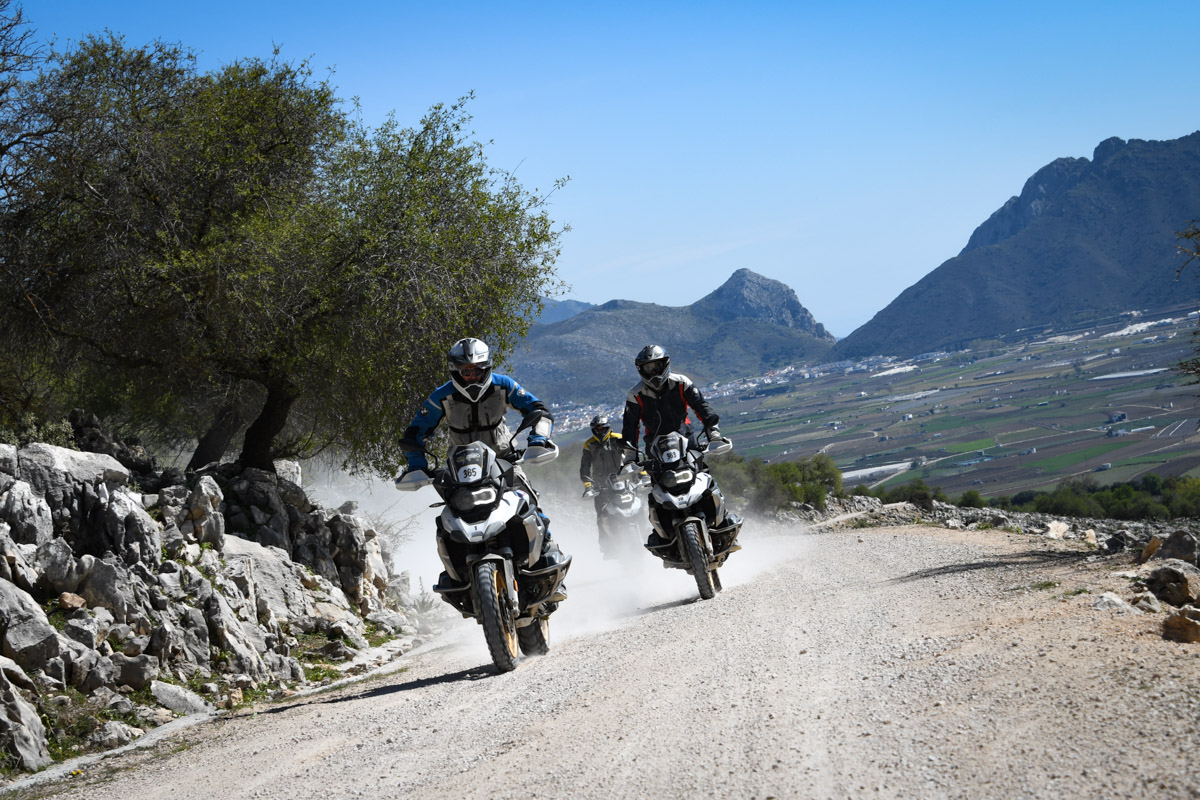 OTG Sierra Nevada          1.850,00 €
Included in the 6 day / 4 riding day adventure:
Arrival day and welcome briefing
1 day off-road training in the Enduropark Andalusia
3 days off-road tour
5 times bed & breakfast
4 days R1250GS + petrol
4 days Offroad Instructor
Additional costs: All services that are not listed in the included tour price chapter like flights, airport transfer, lunch, dinner and tips.
Power and beauty connects the Sierra Nevada, the Alhambra and downtown Granada. If you ever wanted to ride through the famous Sierra Nevada National Park off-road, that's your chance! Enjoy an outstanding ride through breathtaking landscapes and enjoy the world famous former moorish city at night. Tapas bars are welcoming us in the evening while walking through the alleys of a former moorish capital. 
Towards Granada we will ride through the mountains and our way back will be along the Mediterranean. Incredible off-road trails are waiting for us.
Itinerary:
Day 1 Arrival and Welcome
Day 2 Enduropark Training
Day 3 EPA to Granada (220km)
Day 4 Granada – Sierra Nevada Loop (220km)
Day 5 Granada to EPA (260km)
Day 6 Departure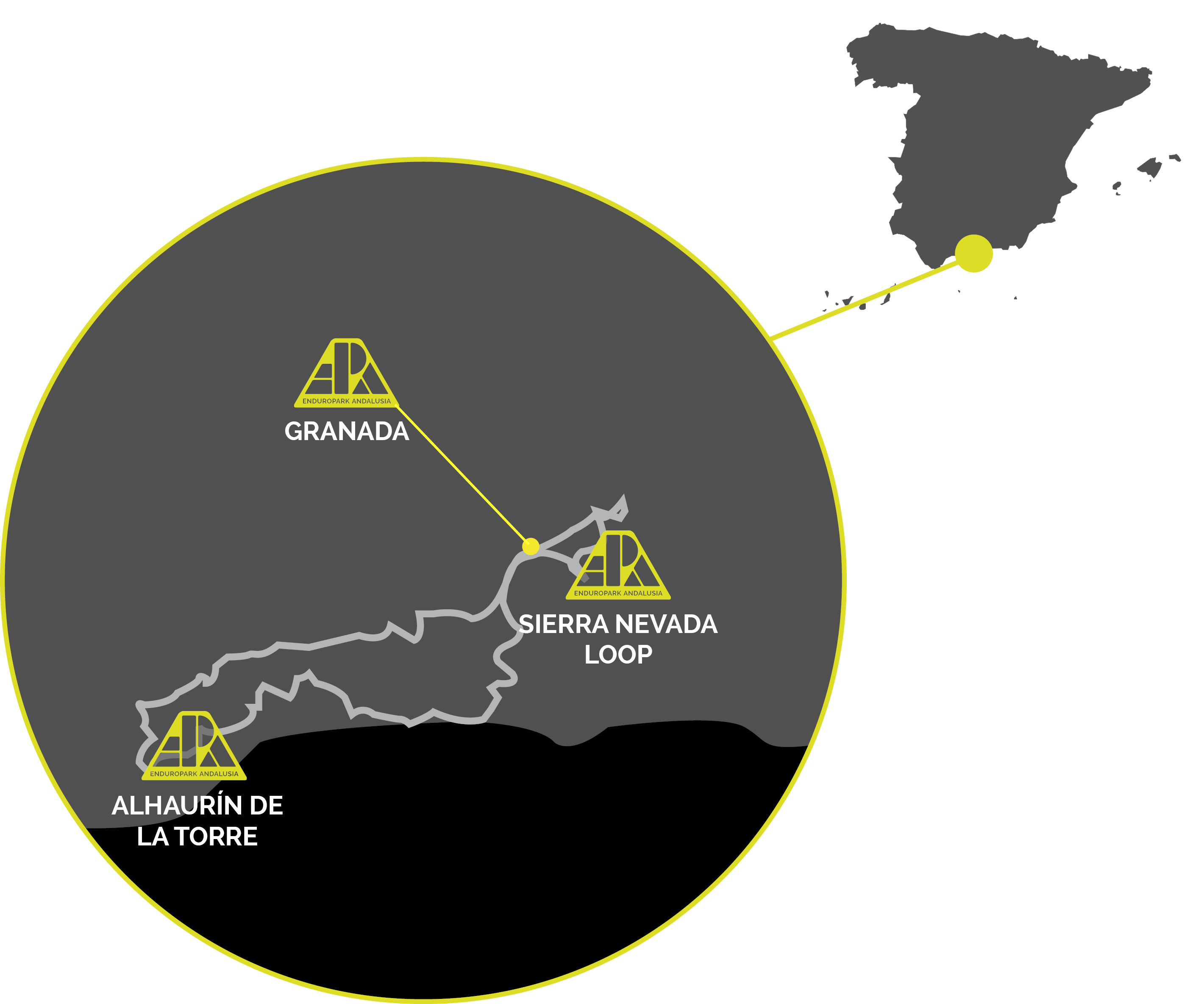 START / FINISH:
Málaga, ESP
NEXT AIRPORT:
Málaga (AGP)
DURATION:
6 days / 4 riding days
FOOD & ACCOMMODATION:
5 Bed & Breakfast
TOTAL DISTANCE:
900km – 1100km
DAILY DISTANCE:
200km – 300km
TOUR PROFILE:
60 Off / 40 On
SKILL LEVEL:
Experienced