Off the Grid: Days of Dust – Desert Tour
The Days of Dust – Desert Tour is an on- and off-road motorcycle tour on the trails of the Days of Dust 2021 Event. A big part of this epic adventure are the deserts of Andalucía: Challenge your riding skills in the Gorafe and Tabernas desert. Canyons, vast country sides and roughly 70% off-road riding will make it unforgettable 5 days!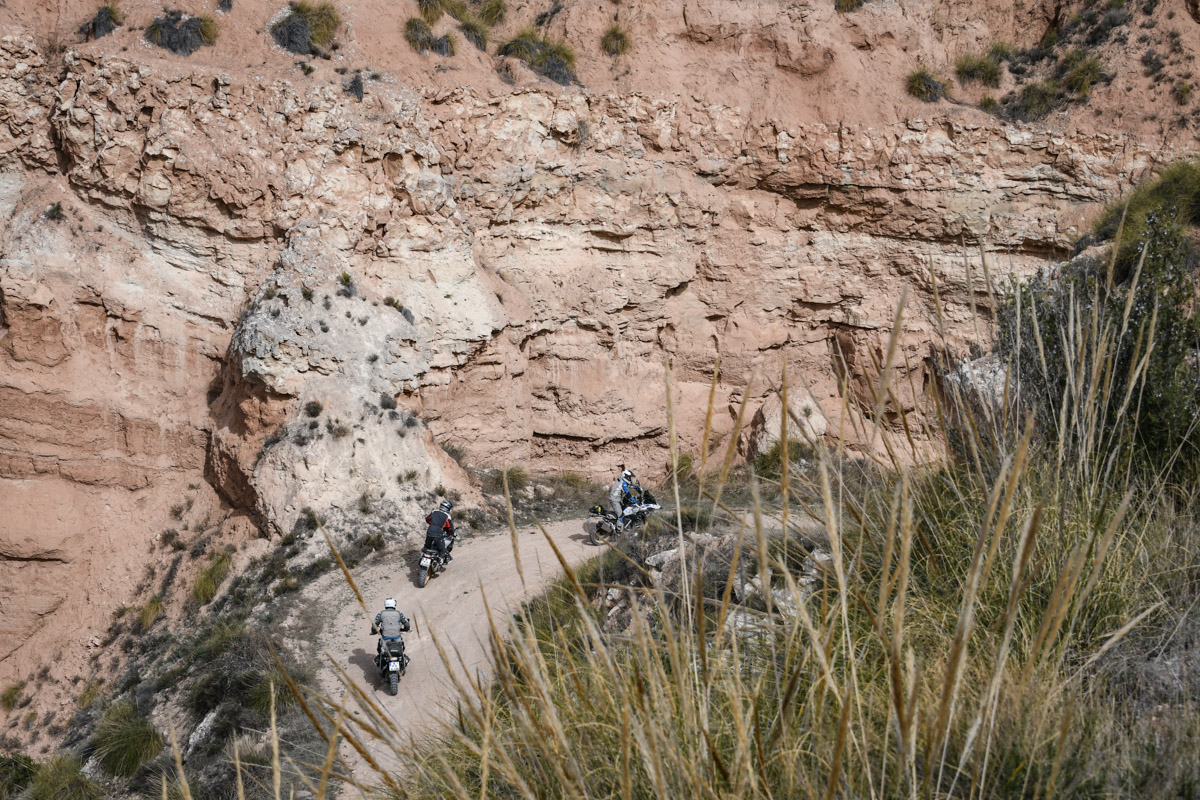 OTG – Desert Tour          2.100,00 €
Included in the 5 day adventure:
7 days / 5 off-road riding days
1 day off-road training in the Enduropark Andalusia
4 days off-road tour
6 times bed & breakfast
5 days R1250GS + petrol
5 days Offroad Instructor
Additional costs: All services that are not listed in the included tour price chapter like flights, airport transfer, lunch, dinner and tips.
This special off-road tour is only available on request. Why?
It is a very high demanding off-road tour. We will be riding on loose surface. Starting from awesome river beds that challenge our off-road riding skills, we will head into sand canyons where everybody will be challenged! Beautiful landscapes showing the snow-covered Sierra Nevada mountain ranges, incredible trails through the Desert of Tabernas and of course the amazing Gorafe wait for us on this adventure.
Itinerary:
Day 1 Arrival and Welcome briefing
Day 2 Off-road Training at EPA
Day 3 EPA to Guadix (260km / 150km off)
Day 4 Guadix – Tabernas – Guadix (200km / 150km off)
Day 5 Guadix – Gorafe – Guadix (190km / 160km off)
Day 6 Guadix – EPA Workshop (270km / 150km off)
Day 7 Departure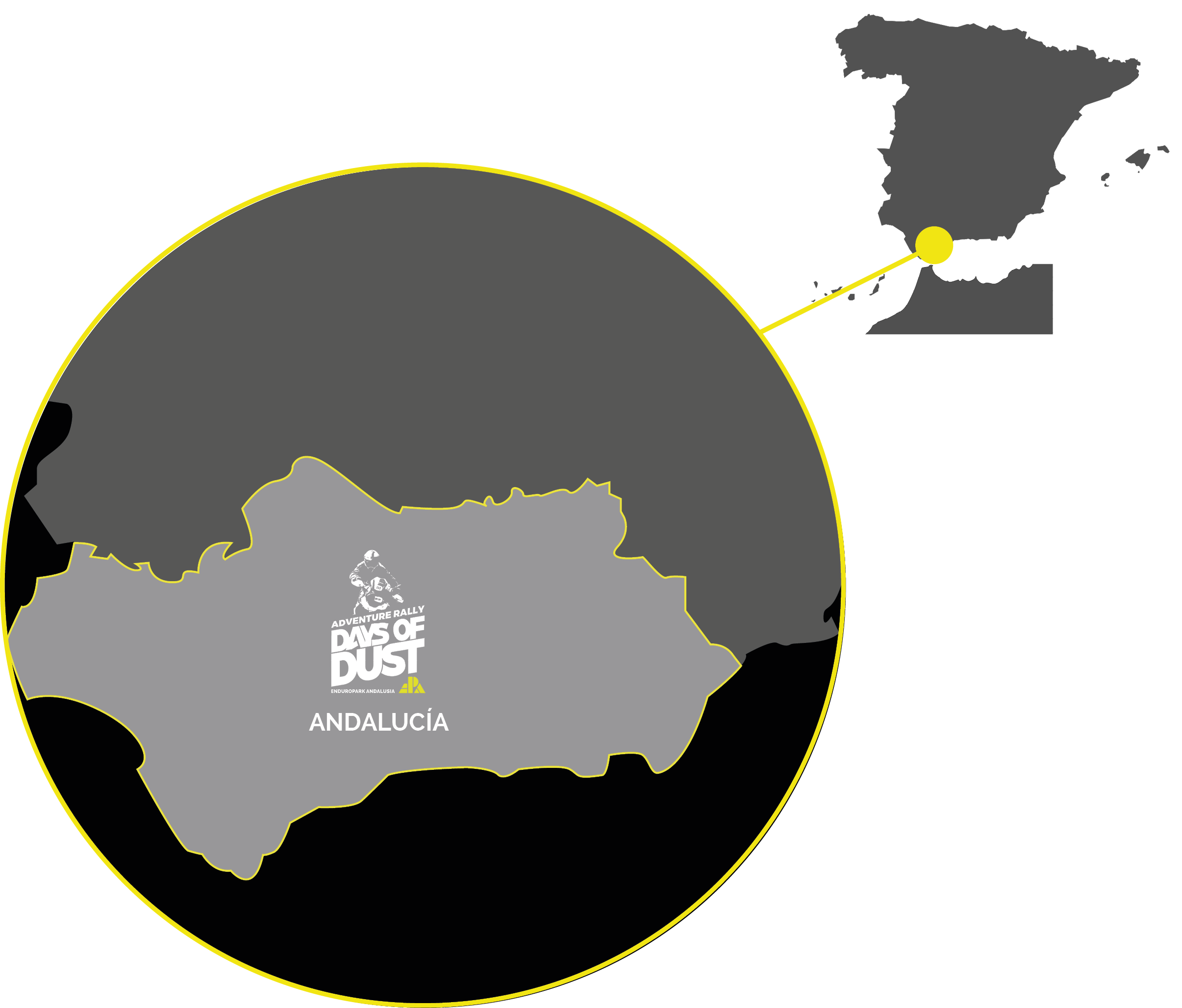 START / FINISH:
Málaga, ESP
NEXT AIRPORT:
Málaga (AGP)
DURATION:
7 days / 5 off-road days
FOOD & ACCOMMODATION:
6 x Bed & Breakfast
TOTAL DISTANCE:
900km – 1100km
DAILY DISTANCE:
180km – 260km
TOUR PROFILE:
60 Off / 40 On
SKILL LEVEL:
Expert Adventure Rider